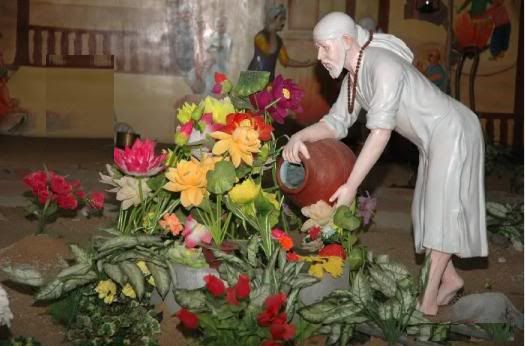 To solve Water woes that Sai devotees might face in the future, while visiting Shirdi,
the Shirdi Sai Sansthan has decided to undertake a Drinking Water project worth Rs.100 crore.
In 2010, nearly 2.5 crore devotees visited the Sai Temple`Shirdi and keeping in mind the centenary year celebrations of Sai Baba in 2018,
a huge turn-out (more than 7 crore devotees) is anticipated. Thus, the decision has been taken now to implement the Water Project,
rather than waiting for the next 50 years and see the residents of Shirdi & Sai devotees suffer due to water shortage.
So, tt is better to plan rather than wait for the problem to occur.
According to the proposal, Water will be brought from the Nilwande Dam which is 80km away from Shirdi.
This project is going to be a big project, estimated to cost around Rs.100 crore.
To complete this Water project,
the Shirdi Sansthan Trust will seek financial help from the State & Central government
and if any financial gap still remains, it will be filled by the Shirdi Trust.
The project work will be carried out by the Shirdi Development Authority (SDA),
which has been recently formed by the Maharashtra State Government.
The body was formulated to improve infrastructure in Shirdi and its adjoining locations.
Work on this Water Project will commence within the next 6 months
and is expected to be completed in the next 2 years.
Source:
http://www.dnaindia.com